Custom Glass LCD with TN, STN, and FSTN Technology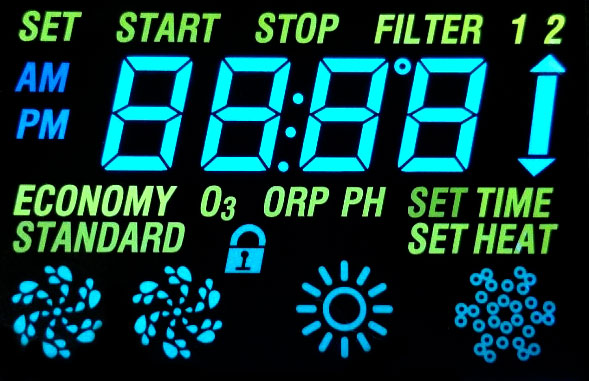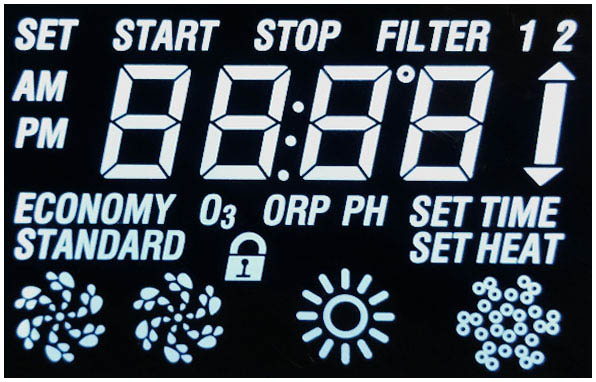 Lowest Unit Cost – Custom glass LCD solutions are typically less expensive than monochrome and TFT displays.
Many Size Options – Flexible design requirements allow for a wide range of size options for custom glass LCD. Designs can be as small as 1.5″ and as large as 10″.
Very Fast Tooling Process – Concept to Production as fast as 12 weeks – Tooled samples delivered in as little as 4 weeks. Once customer provides drawing to sales@azdisplays.com , we can have a proposed design within in 1-2 days.
Proposal Design
Tooling
Production Orders
Total Time
~1 – 2 Days
~4 – 5 Weeks
~8 – 10 Weeks
~12 – 15 Weeks
BTN Technology
High Contrast
No Ghosting
No light is transmitted through "Off" segments.
Excellent Contrast Ratio 600:1
Multi-color display possible with Silk printing.
PMVA Technology(Vertical Alignment)
True Black Background
Ultra High Contrast Ratio 1000:1
Ultra Wide Viewing Cone – 85 degree all around
Background color doesn't degrade between -30 to 80 ℃
Options
Interface Options – All Custom glass LCD displays have a standard option to be designed with either Pins or Elastomeric Strips.
Multiple Backlight Color Options – Choose any color for the backlight/ fluid combination of the custom glass LCD displays.
All backlights come with a diffuser film to evenly disperse the light from the LED's to eliminate "hot spots"
Design Guidelines
Custom Glass LCD Info
Minimum
Maximum
Size
No less than 1.5″
No more than 10″
Width of Glass
No less than 15mm
No more than 160mm
Large Glass Height
No less than 15mm
No more than 160mm
Small Glass Height
No less than 14mm
No more than 150mm
Viewing Area
No less than 1.4″
No more than 9.8″
First Contact
PIN and Zebra
Glass Thickness
1.7mm(seldom use), 2.0mm(common), 2.8mm(common)
Contact Pitch(Metal PIN)
Pitch=1.5mm, Pitch=1.8mm, Pitch=2.0mm, Pitch=2.54mm
Contact Pitch(Zebra)
Pitch: more than 0.6mm
No upper limit
If you don't have a drawing already, you can download the Design Sheet and return to sales@azdisplays.com or contact an engineer for technical support at 949.360.5830
Applications
Portable Test Equipment
Measuring Devices
Diagnostics
Automotive Displays
Medical Equipment Meters
Marine Equipment
Telecom Products